Scoring Tools Masterclass
The comprehensive course of realistic midi orchestration.
Scoring Tools Masterclass Trailer
Start mastering the midi techniques of the best professionals.
100% midi = 100% realism
Watch the trailer and experience what you can learn from Scoring Tools Masterclass.
Everything that you hear in this clip was produced using only virtual instruments. No real musicians nor phrase builder libraries where added.


Do you want to know how it was done?
Scroll down and learn more.
Learn from a professional
Leandro Gardini
Composer/orchestrator/producer
Leandro has been composing, orchestrating and arranging for the music industry for the last fifteen years.
He has been one of the finalist of the Marvin Film Scoring Contest for Emerging Composers in 2014, and was awarded the 1st Prize Winner at Berlin International Film Scoring Competition 2018.
He also won the Brazilian APCA Award (2011) as the composer revelation of the year.
He has also worked as a beta-tester and demo maker for reputable sample libraries companies like 8dio, Sample Modeling, ProjectSam, Pianoteq, Chris Hein and Acoustic Samples.

It's Your Turn to Sound Like This

1st Prize Winner at Berlin International Film Scoring Competition 2018
Sputnik
Sputnik is probably one of the best examples of music made on computers where virtual instruments can't easily simulate the desired effects.
Full of special articulations, everything had to be customized to my own needs and wants. Fortunately, I have developed a music template where I can realistically reproduce my wildest musical ideas. I adapt the midi programming to my ideas and not the ideas to my midi programming.

Scenes from Avatar (2009) rescored by Leandro Gardini
New Music for Avatar - Medley
Rescoring blockbuster movies like Avatar is not an easy task. Several years ago, technology would not permit us to composer such music on computers. Only a high-budget orchestra would be able to bring such big orchestral music to life.
I have developed many personal skills that provide freedom to my creations instead of being bound to what sounds good with the technology available at hand.
If you want to watch the full scenes,
click here
.
Star Wars Scene 38 - Music Reimagined by Leandro Gardini
Star Wars Scene 38
This is my score version of the Star Wars Scene 38.
It's the kind of movie that demands constant music, and it represented many challenges because the orchestration required simulation of many articulations that I didn't have available in my palette. I needed to develop a detailed workflow to produce such music as fast as possible.
Scene from Jurassic Park
rescored by Leandro Gardini
They're Flocking this Way
This scene has no music in the actual movie, and I thought it would be a good idea to put some sounds in it. I believe a virtual instrument will never be better than a good musician, but we don't always have the budget to hire a full 80-piece orchestra to play our music. This is when you become the conductor of your art. The sound that comes out of your speaker depends on your ability to conduct your virtual orchestra.
Black Friday 2023 - get an additional 30% off!
Use the promo cod
e
BF2023
upon checkout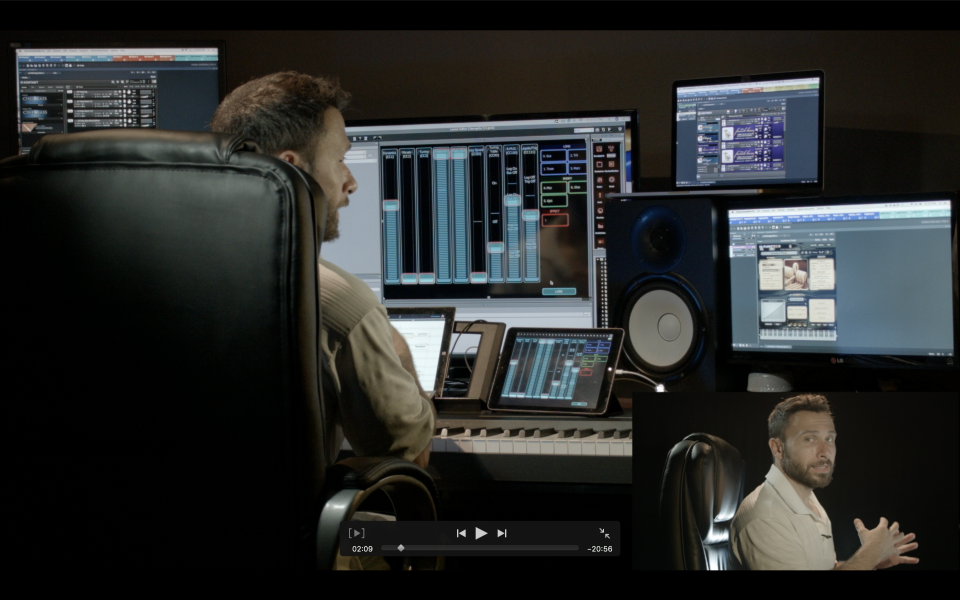 More than 30 hours of video
Our self-paced course is mostly based on video instructions. The comprehensive sequence of teachings will guide you step by step to the development of your skills like never before.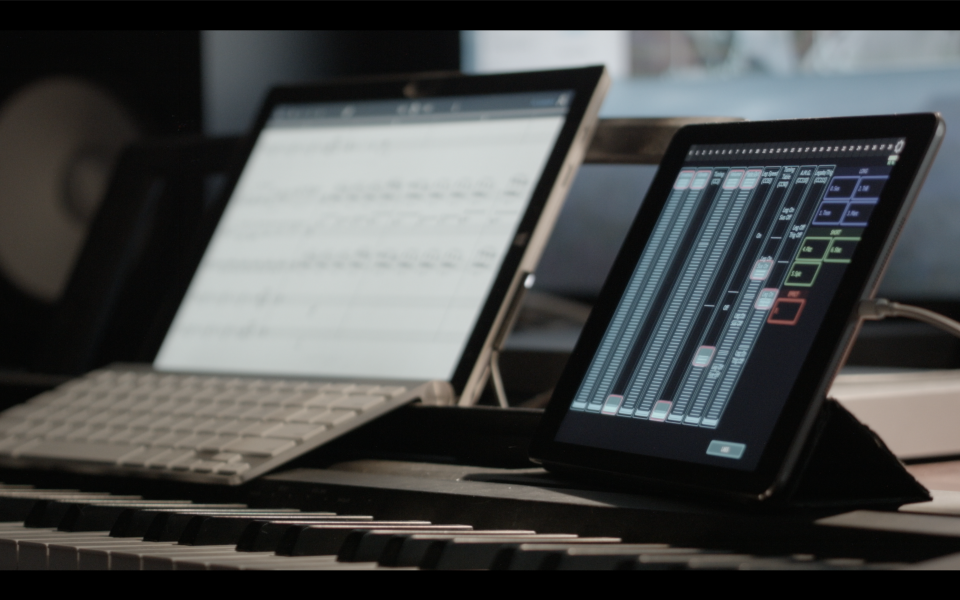 Multiple assignments
The dedicated assignments were carefully crafted by the author of the course. Once you complete each assignment, you can upload it and receive valuable feedback from the instructor and other students.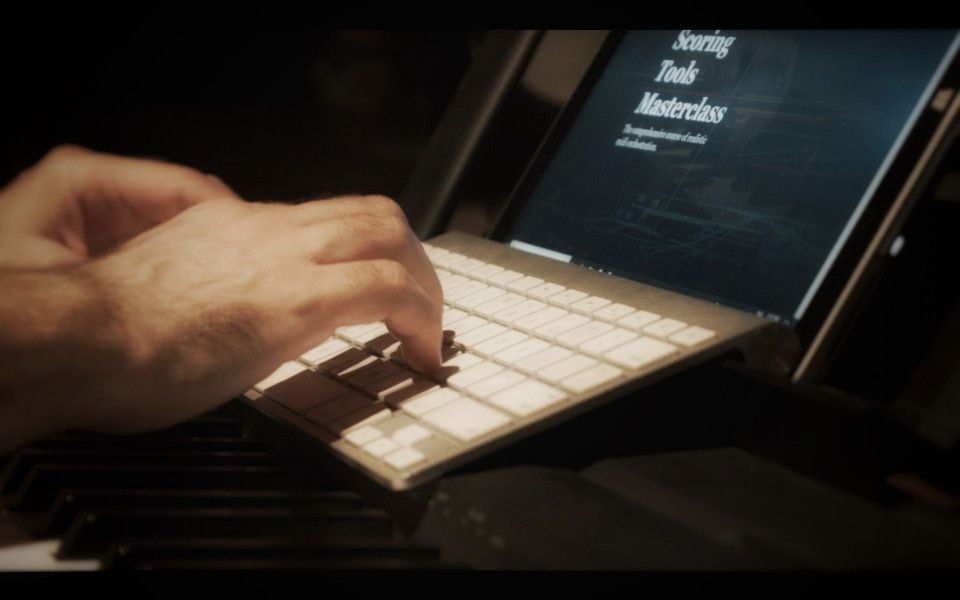 Private discussion group
Feedback is an important part of any learning process. In Scoring Tools Masterclass, you will have valuable feedback from the instructor and other fellow students.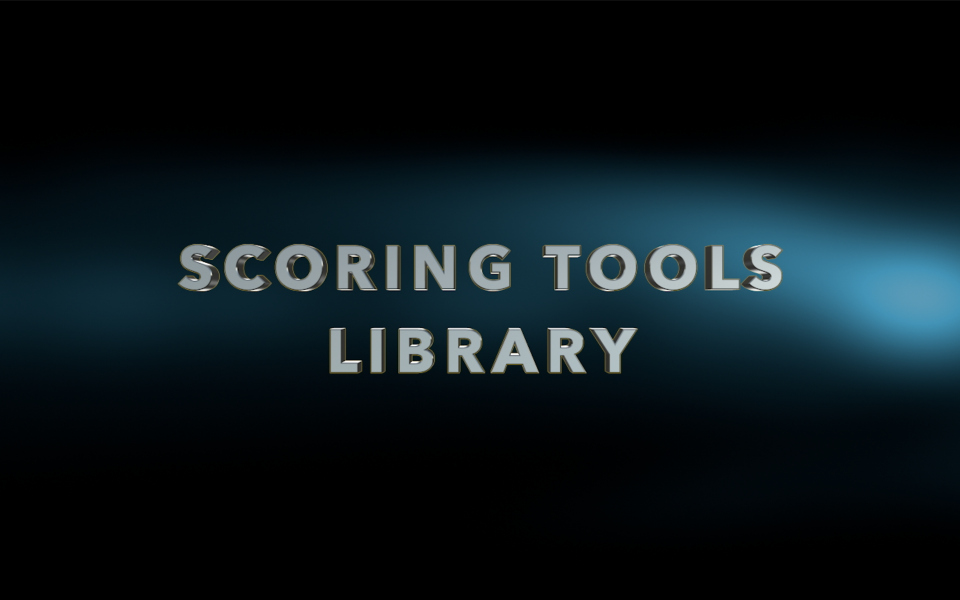 Exclusive material
The material contained in the course is unique. We are confident that you won't see the teachings of Scoring Tools Masterclass anywhere else. Additionally, you will learn like never before.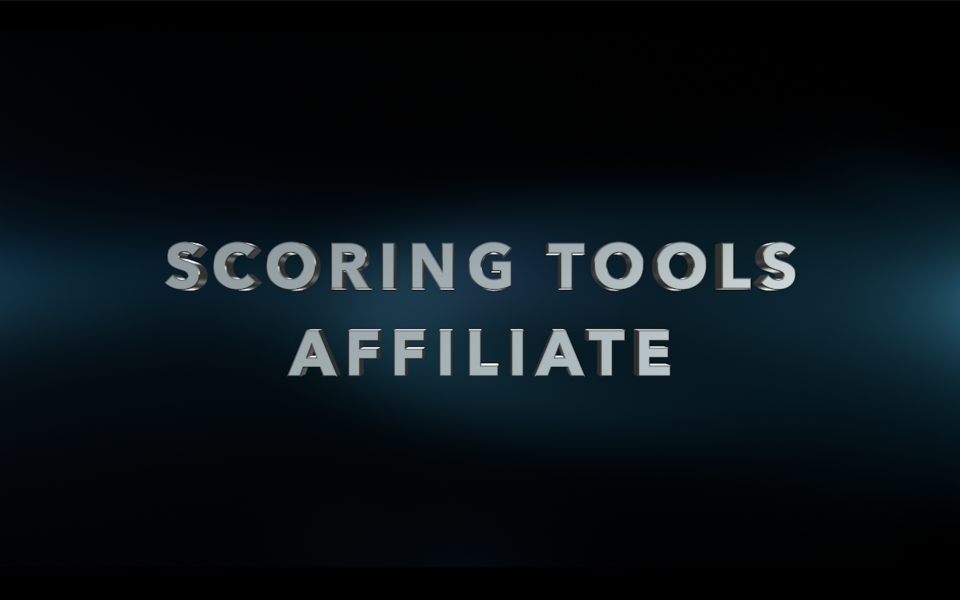 Exclusive discounts
With Scoring Tools Masterclass, from time to time, you will be eligible to have exclusive discounts on music plugins and educational programs.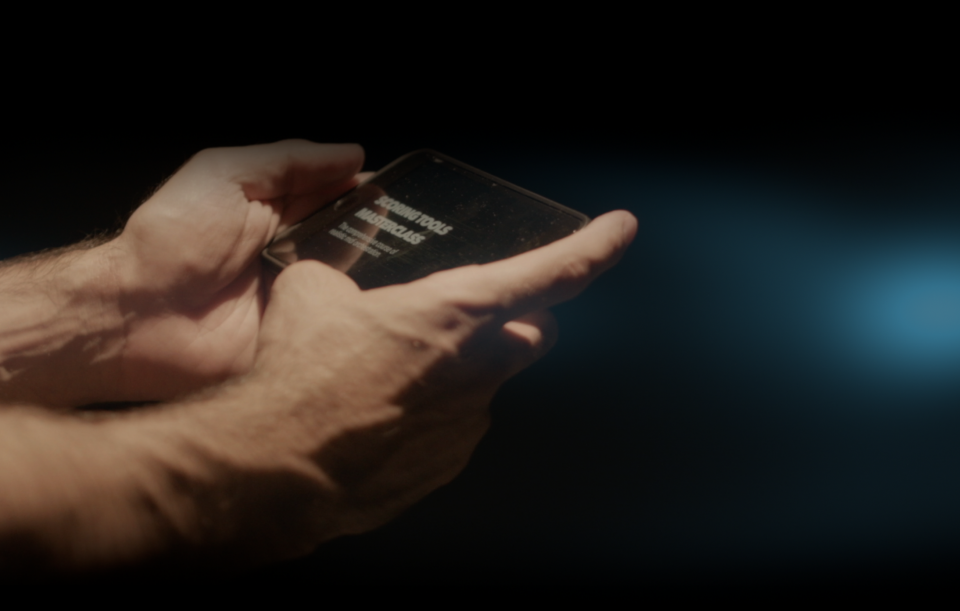 Study everywhere
The online material provides you instant access to the course wherever you are. Be it in the comfort of your home studio or on the train; Scoring Tools Masterclass will be adaptable to your needs.
Black Friday 2023 - get an additional 30% off!
Use the promo cod
e
BF2023
upon checkout
Frequently asked questions
1. Which software do I need to follow the course?
The course was designed to improve your thinking as a midi programmer. Therefore, the teaching consists of valuable information that you can apply to any software at hand.
2. Can I purchase the lessons separately?
Consultation of any specific part is not available at the moment. We believe you will reap much more by following the course path, and our students can second that.
3. Do you offer a payment plan?
Yes, we have some plans available for your convenience. Check them
here
!
4. What should I expect from this course?
Scoring Tools Masterclass can significantly improve your production skills. We don't offer an easy formula, so be prepared to dedicate part of your time studying and applying the comprehensive material.
By the end of the course, you will be producing midi mockups like never before. We guarantee!
5. I don't know how to read music scores. Am I eligible to follow the course?
You don't need to know how to read scores. Scoring Tools Masterclass is a midi programming course, and you will benefit if you already have experience with elementary midi programming. Though a small portion of the course will feature full scores, and knowing how to read them will be helpful.
6. Do you offer the course in other languages other than English?
We currently offer the course in the English language only. However, we are working on some features that will automatically enable the system to translate into other languages. Please let us know if you have interest in this feature.
7. Will I have personal support from the instructor?
The instructor will be available to comment on your assignments and direct you to improvement. However, due to the high and increasing number of students, his support will be limited. If you want dedicated assistance from Leandro, we created a premium plan where you can have private classes and may be considered to assist him once you complete the course. Click here!
8. For how long will I be able to access the material?
Once enrolled, you will have lifetime access to the course plus all future updates.
9. Will I have instant access to the entire material?
Yes and no. Scoring Tools Masterclass is a self-paced course. Once enrolled, you will have immediate access to unit 701. The subsequent lessons will be released according to your progress.
10. What about if I need more time?
No problem. With Scoring Tools Masterclass, you can go at your own pace, and there are no deadlines.
Be aware that there will be some passing grades.
11. Do you offer a refund?
Of course, you will have our 14-day money-back guarantee. If you think the course is not the right fit for you, let us know, and Leandro, the instructor, will personally take care of your money back.
However, we are very confident of the quality of our work, and we believe you will love the course more than you can ever expect.
What our students are saying
Zoltan N Nayman
Great Course! Just what I needed! I am originally a guitar player, performed and recorded with bands. As an instrumentalist I always favored the fun of live performances and studio recordings so in my whole life...
Mark Petrowsky
Tools for the Modern Composer Great course! There is a lot of new technologies that all modern composers must be aware of, the tools of the trade are changing. You need to know how to use these tools as...
Bruno Oliveira
A complete guide to the world of mockups I think every modern composer should take this course. Leandro calmly guides us trough all the steps involving MIDI, library, equipment and how to perform with them. There is no clickbait...
Not convinced yet?


Learn more about the course from our student's reviews.
Black Friday 2023 - get an additional 30% off!
Use the promo cod
e
BF2023
upon checkout
Share this page with a friend
Created with